By Jim Dager, SOWF Ambassador
A couple of years ago my good friend Col Andy Anderson SF (R) submitted my name for consideration to serve as an Ambassador with Special Operations Warrior Foundation. I knew very little about the organization at the time so I scrambled to learn as much as I could and I was truly impressed with what I discovered. I accepted the opportunity to serve when it was presented by MG Clay Hutmacher (R). I have never regretted that decision.
As a newly minted SOWF Ambassador I really had no idea what was expected of me, or how I could serve the cause. Then one day, out of the blue, the answer presented itself. A friend of mine, Pete Kneip, who organizes long range shooting matches, called and asked if he could hold a match on my ranch, on Heart Mountain near Cody, Wyoming. He said it would be a nonprofit event, and it would benefit the charity of my choice. If in, where would I want the proceeds to go? So the Heart Mountain Challenge was born. 100% of the proceeds from this event benefit SOWF, and this year we expect that amount to exceed $100,000.
This June 25-26th will be the third annual Heart Mountain Challenge. The event will bring in shooters from across the country, including civilians, law enforcement, and former and active duty Special Forces Operators. We expect between approximately 100 shooters this year. The Heart Mountain Challenge is fast becoming one of the premier long range shooting competitions in the country. And it is indeed a challenge. Shooters will engage targets from 350 yds out to 2,000 yds, across deep canyons, at steep up and down angles, all the while having to deal with the wind. Some of the targets are moving targets to increase the challenge even more. If you're a long range shooting enthusiast and are up for a challenge, come join us here on Heart Mountain for the shooting experience of a lifetime.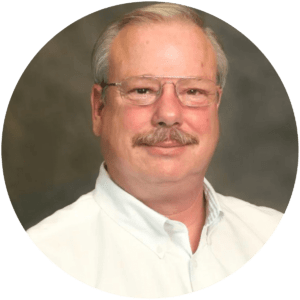 Jim Dager
In 1981, H. James (Jim) Dager founded Design Data Corporation in Lincoln, Nebraska to develop a 3D computer modeling system to design, fabricate and aid in the erection of complex steel structures. The software is currently used by thousands of customers around the world. In 2008 Jim retired and moved with his wife Ginger, to Cody, Wyoming where they live on their ranch on Heart Mountain, north of Cody. They have three grown sons, Jim (and his girlfriend, Amy), Nate (and his wife, Heather), and Greg.