Special Operations Warrior Foundation is a top-rated charitable organization with an enduring promise to the children of fallen Special Operations Personnel and the children of all service members awarded the Medal of Honor.
The Special Operations Warrior Foundation's enduring promise to America's Army, Navy, Air Force, and Marine Corps Special Operations Personnel is to honor the fallen, and all Medal of Honor Recipients, by providing full educations and additional opportunities, "cradle to career" (preschool – college), to their children, ensuring:
 
(1) Comprehensive educational support including, but not limited to, academic advocacy, preschool and private school grants, tutoring, support for students with disabilities, college readiness programs, full financial assistance for up to a four-year post-secondary degree, access to our college to career transitions program, a commitment to cover educational costs for the surviving children of Special Operations Personnel whose spouses perish while the Special Operator is actively serving, while providing a variety of other practical programs and services.
 
(2) Provide immediate financial grants to severely combat-wounded, ill, and injured Special Operations Personnel who require hospitalization.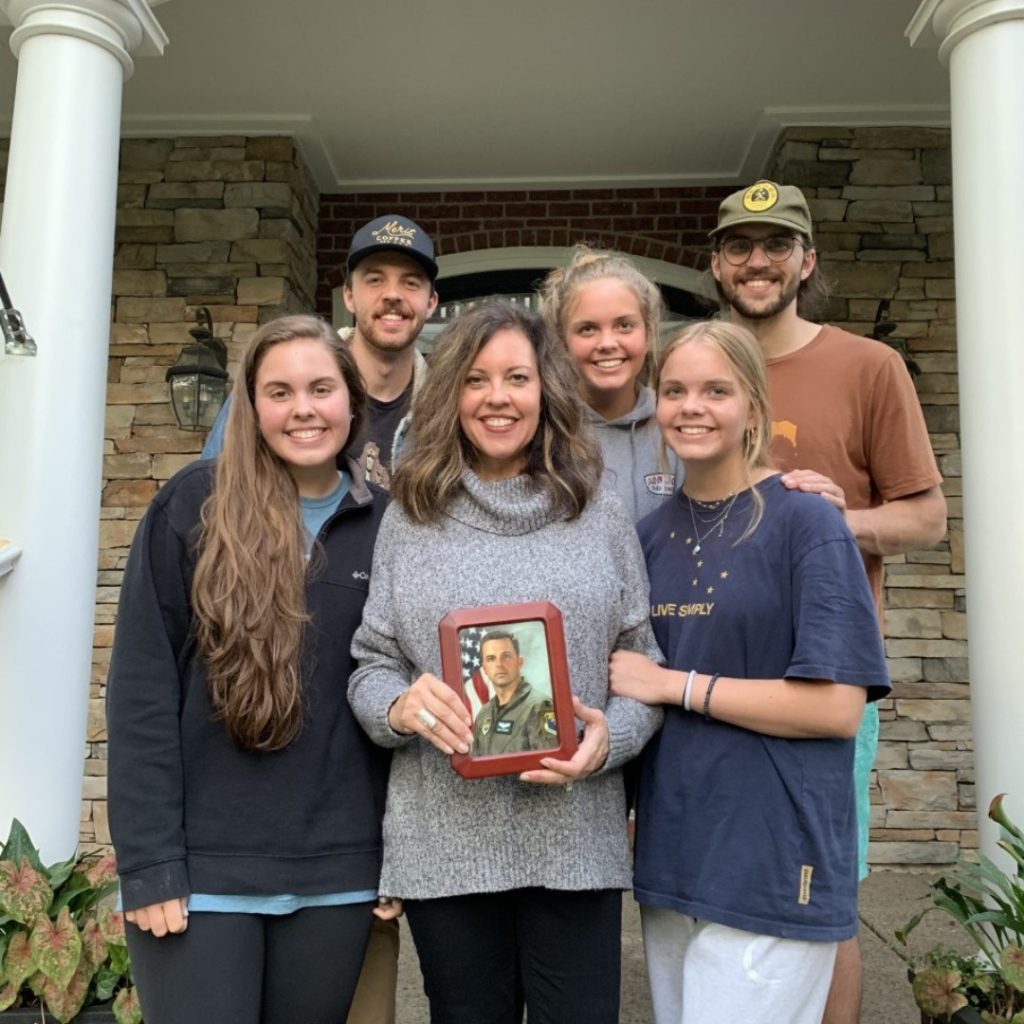 Pictured is the surviving family of U.S. Air Force Major Troy Gilbert, who was KIA in Iraq on 11/27/2006 while supporting Special Operations Command. 
Special Operations Warrior Foundation was founded in 1980 after the daring attempt to rescue 52 American hostages in Iran during Operation Eagle Claw, which ended in the tragic loss of eight servicemen who left behind 17 American children. 
A battlefield promise to take care of those 17 children has become the noble mission of the Special Operations Warrior Foundation to educate over 1,200 children.
A Message from SOWF Graduate, Taniya Wright
Taniya Wright lost her father, US Army Staff Sergeant James B. Wright, a Green Beret who served with the 10th Special Forces Group Airborne, in 1987 in a training accident. She was four years old.
Taniya graduated in 2006 from the University of South Florida with her bachelor's degree in Mass Communications, with an emphasis on TV and Broadcasting. She is now the Morning News Anchor on DC News Now.