Every Child of Our Nation's Heroes Deserves The Greatest Opportunity For Future Success
Vanessa Mogenson recently graduated from LSU with her bachelor's degree in Interior Design. She is the surviving daughter of US Army Sergeant First Class Robert Mogensen, who lost his life in 2004 while serving with the 3rd Special Forces Group.
At Special Operations Warrior Foundation, we strive to make a lasting impact on the lives of those who have made the ultimate sacrifice for our nation. At SOWF, we stand by the side of surviving families of Special Operators, offering unwavering support from cradle to career. Our mission is to ensure that every child of fallen Special Operations Personnel receives the education they deserve.
Since November 2020, we have expanded our program eligibility to include the children of ALL Medal of Honor recipients. Moreover, in September 2022, we extended our support to the children of active-duty Special Operators who have lost their spouse. This ensures that no child is left behind, and that they can pursue their dreams with confidence.
At Special Operations Warrior Foundation, we go beyond providing a simple tuition check. We adopt a comprehensive "cradle to career" approach, empowering students with the necessary tools for academic success. From preschool funding to academic counseling, private tutoring to financial assistance for private K-12 education, and tailored programs for children with special needs, we leave no stone unturned in nurturing their educational journey. Furthermore, we offer college planning, coaching, mentoring, and seamless college-to-career transition support.
In addition to our commitment to the children, we also prioritize immediate financial support for wounded, ill, and injured Special Operations Personnel. We recognize the sacrifices they have made for our nation, and we strive to alleviate their financial burden during challenging times.
At Special Operations Warrior Foundation, our dedication to the Special Operations Community is unwavering. We believe that education is the key to a brighter future, and we are honored to be part of the journey, providing support, guidance, and resources every step of the way. Together, let's honor the sacrifice and ensure a promising future for those who have served our nation with unwavering dedication.
Through the generosity of our donors, Special Operations Warrior Foundation has seen over 500 students obtain their college degrees. However, there are over 1,000 students in our program, ranging from infants to high school students, who we have pledged to provide a college education. Your support honors the sacrifice of their fallen parent and empowers their children along their academic journey!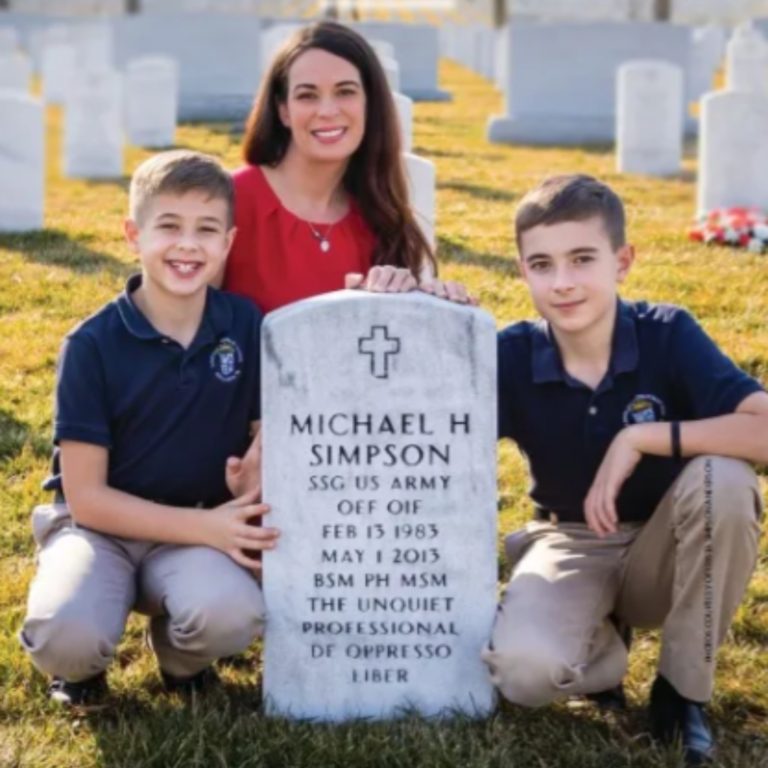 Pictured is the surviving family of US Army Staff Sergeant Michael Simpson, who lost his life in 2013 while serving with the 1st Special Forces Group.