Honoring the Legacy of America's Finest since 1980.
Non-Military Spouse Fatalities
Severely Wounded, Ill & Injured
Special Operations Warrior Foundation ensures complete post-secondary educational support and additional educational opportunities "cradle to career," for eligible surviving children of fallen Special Operations Personnel and children of all Medal of Honor Recipients; and provides immediate financial assistance to severely wounded, ill, and injured Special Operations Personnel — today and in the future.
Special Operations Warrior Foundation ensures full financial assistance for a post-secondary degree from an accredited college, university, technical, or trade school. The array of programs now includes Preschool Funding, Private Tutoring, Support for Students with Disabilities, Private K-12 School Tuition Assistance, College Planning, College Scholarships, and College-to-Career transition support. In 2022, SOWF provided funding for 210 students in colleges and universities across the country and 38 students received their college degree.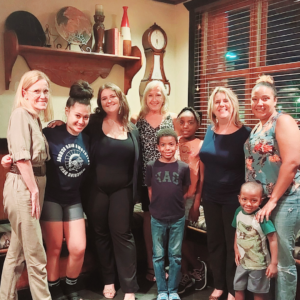 Our educational and family support services go hand-in-hand with our scholarship program. Our dedicated staff proactively contacts every family of fallen Special Operations Personnel at the earliest appropriate time and then remains in steady communication through the years. To help each student reach their full potential, SOWF offers individual academic advocacy, programs, and services to all eligible children beginning in preschool. SOWF's advocates are there to ensure that each student is on track to reach their goals. To help celebrate their special days, personalized birthday cards are sent to children and students of all ages. When our Scholarships and Family Outreach Team travels, our staff always make a point to connect with as many students as possible over lunch or dinner to spend quality time with each and their respective family.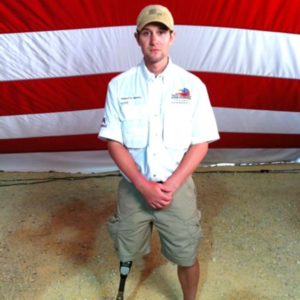 SOWF provides severely wounded, ill, or injured Special Operators with a financial stipend, up to $5,000, to relieve the burden of unexpected expenses when hospitalized. Additionally, SOWF sends an iPad to help the service member communicate with family and friends. SOWF provided stipends to 25 wounded, ill, or injured Special Operators in 2022. Since 2006, the Foundation has provided $3.2 million to wounded, ill and injured Special Operators and their families.
From Tragedy To Triumph
Little did I know that this tragedy would sow the seeds for a family that would become more incredible and supportive than I could ever imagine....
Read Story
Heart Mountain Challenge
The fourth annual Heart Mountain Challenge, presented by Black Rifle Coffee Company, was held over the weekend of June 25 and 26 on Heart Mountain, near Cody, Wyoming.
View 2023 Recap
Carrollwood Country Club
13903 Clubhouse Drive, Tampa FL 33618
ChampionsGate
8575 White Shark Blvd, Championsgate, FL 33896
Belleair Country Club
1 Country Club Lane Belleair, FL 33767
Ahead of Memorial Day weekend, "Yellowstone" actor Cole Hauser shares his own story of service and working with the Special Operations Warrior Foundation, which provides educational scholarships to children of fallen Special Operations Personnel. CBS News senior investigative correspondent Catherine Herridge reports.
A Trusted Charitable Organization
Special Operations Warrior Foundation is proud to be recognized as a Four-Star Charity for the last 16 consecutive years by Charity Navigator. SOWF is also a recipient of Guidestar's 2021 Platinum Seal of Transparency.
A 2022 Actuarial review identified a $224 Million Dollar need to fund the educations of current and future children supported by SOWF. Ernst & Young LLP, one of the world's leading professional services firm in the areas of risk, strategy and people, published the Actuarial study in February 2023.