The Importance Of Veterans Day 
S. Alex Rowe
Alex is the son of Army Colonel James Nicholas Rowe, COL Rowe was a prisoner of war in Vietnam for 5 years, after escaping in 1968, COL Rowe returned to service before losing his life in Manila, Phillipines in 1989.
The 11th hour of the 11th day of the 11th month has particular significance not only in the United States, but also throughout the world. Known as Veterans Day in the United States, it is known as Remembrance Day in Canada, Australia, and Great Britain. The oft cited poem by Canadian Lieutenant Colonel John McRae "In Flanders Fields," gives us the image of the poppy field with the brave soldiers who fought and died lying underneath. The poppy is now donned by people across the world as a symbol of remembrance.
Veterans Day is a day of both remembrance and celebration. The end of the fighting during The Great War, the War to End all Wars, meant a great deal to those who lived and saw much of the devastation that it had caused. Those that fought returned to their lives changed forever. These heroes came home to a world changed by war. Americans would go to war many more times in the 20th century and into the 21st century. Heroes answered the call to serve their country and fight for freedom; they continue to answer that call today.
November 11th, 1918 was originally known as Armistice Day, and was recognized by Congress as the official end of The Great War, later becoming a federal holiday in 1938. After American troops were called into action in both WWII and the Korean War, Congress changed the name from Armistice Day to Veterans Day in 1954. Since then, Veterans Day has been a federal holiday set aside to honor those who have served and Memorial Day honors those who have paid the ultimate sacrifice.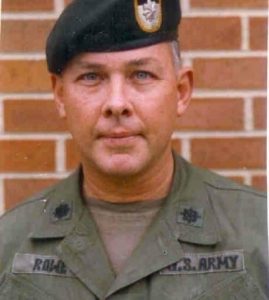 The stories of heroes throughout history are a common theme in my history class. We often discuss how ordinary people can do extraordinary things and that it starts with the decision to serve others. The reason that I became a history teacher is because of my dad's story. I learned about my dad's legacy through stories that my mom and his friends would tell me. The most important source came from my dad's own words in his book, Five Years to Freedom, in which he describes in great detail his experiences as POW for five years and his dramatic escape. On the first day of class, I tell my students about my dad's story. They hear about my dad's trials and tribulations as a POW in Vietnam, how he served with a man named Roque Versace who could not be broken by his captors and paid the ultimate sacrifice because of it, and how my dad used his experiences to create a program to train others to survive, evade, resist, and escape captivity. My students learn about the soldiers that continue to serve and train in the course. My students learn stories in hopes that one day they can tell their own. My students learn about the past and the present, and because of that they can look forward to the future.
Veterans Day is an important time to reflect on the freedoms we have thanks to those who served and those who continue to serve. I remind my students daily about why it is important to hear the stories of heroes and to remember their sacrifices. We must continue to educate today's youth by teaching them the stories of the heroes of old and the heroes of today. Veterans Day is a time to honor the military and remind ourselves that we are the land of the free because of the brave. Let us all wear our poppy proudly, lest we forget the sacrifices of those who sacrifice so much for us. Happy Veterans Day, and an enormous thank you to the brave men and women who protect this great nation.
---
Alex Rowe is a Special Operations Warrior Foundation scholarship recipient. He graduated from Campbell University with a Bachelor's degree in Government. He is the son of the late Colonel James Nicholas Rowe and Susan Whitford Rowe. Alex currently is a high school government and history teacher at Pinnacle Classical Academy in Shelby, NC. He was selected teacher of the year during 2017-2018 school year and was the North Carolina Charter School Teacher of the Year runner up. His wife, Meredith, is a biology professor at Gardner-Webb, and they live in Shelby.