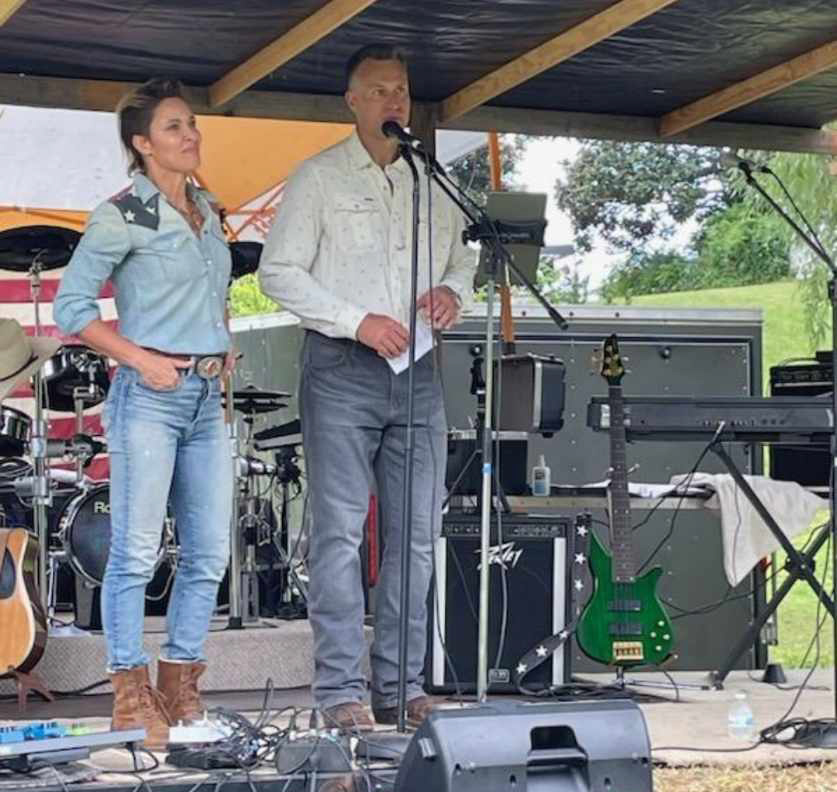 SOWF thanks husband and wife team, actress Jill Wagner and U.S. Army Major Dave Lemanowicz, for hosting the recent inaugural Patriotic Pick at Scott Mansion Farms in Tellico Plains, Tennessee. This gathering, which celebrated patriotism and supported the Special Operations community, sold out soon after "bucket" tickets went on sale and was attended by guests from throughout the region and surrounding states who thoroughly enjoyed the day,
Activities included muscadine grape picking, shopping at the Country Village (featuring a farmer's market showcasing American-made products) and participating in a variety of family-friendly activities.
Notable attendees included Lieutenant General (Retired) Scott A. Howell, who serves as an SOWF board member and was the former 15th Commander of Joint Special Operations Command at Fort Bragg, and actors James Jordan and Paul Greene.
Both Jill and Dave graciously greeted guests while interacting with hundreds of smiling faces – and each shared heartfelt words during a meaningful speaking program, punctuated by an inspiring message from Lieutenant General (Retired) Scott Howell.
Here's to Jill and Dave – we are grateful for their southern hospitality – and we also thank their family members, relatives and friends who volunteered, along with the Monroe County Sheriff's Office for their commitment to making the Patriotic Pick a safe and secure event. These combined efforts were thoughtfully offered to benefit the surviving children, surviving spouses and families we serve.