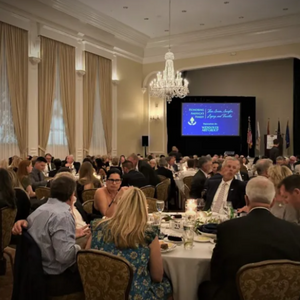 Honoring America's Finest
Please join us on Thursday, April 27, 2023, for Honoring America's Finest: Their Service, Sacrifice, Legacy, and Families! The event will take place from 6:00 PM to 9:30 PM at The Gathering at Armature Works. Cost is $1,500 per person/ $ 15,000 per table.
During our 6:00 PM – 7:00 PM cocktail reception, you will have the opportunity to mingle with both current and former Special Operations Personnel as well as special guests.
Then, at 7:00 PM, our dinner program will begin and include an inspiring story from an SOWF college graduate and our keynote speaker of the night will be the 13th Commander of USSOCOM, General Bryan P. Fenton, USA.
Hors d'oeuvres and drinks are to be provided during cocktail hour. Drinks will be available during dinner.
Attire: Suits and Cocktail Dresses
Funds raised will be directed to educations for surviving children of Special Operations Forces lost in the line of duty, as well as children of all Medal of Honor Recipients.
Sponsorship opportunities are still available. Please reach out to Greg von Schottenstein at gregvs@specialops.org for more information.