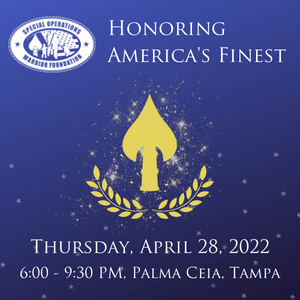 Honoring America's Finest: Their Service, Sacrifice, Legacy, and Families – Presented by Wendover Art Group
Honoring America's Finest: Their Service, Sacrifice, Legacy, and Families – Presented by Wendover Art Group
Presented by Wendover Art Group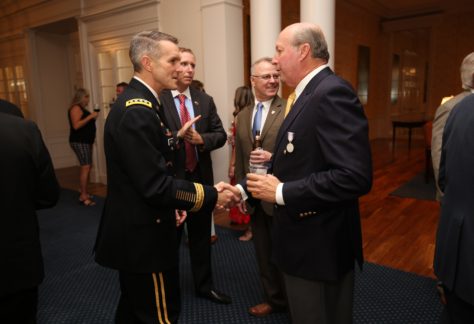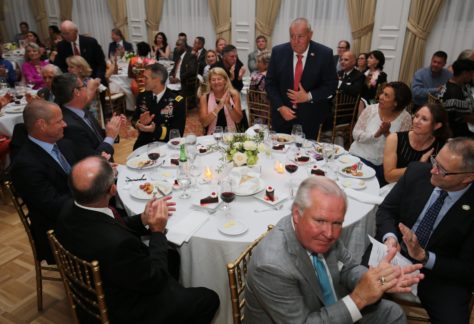 During our 6:00 pm – 7:00 PM cocktail reception, you will have the chance to mingle with both current and former members of Special Operations Personnel and special guests. We will then gather for dinner and our evening program.
Beginning at 7:00 PM and running through 9:30 PM, you will hear a compelling story from an SOWF college graduate, and listen to an inspiring talk from a well-known former high-ranking Special Operations Forces leader – to be announced 60 days prior to April 28.
Hors d'oeuvres and drinks to be provided during cocktail hour. Drinks offered during dinner.
Attire: Suits and Cocktail Dresses
Funds raised will be directed to educations for surviving children of Special Operations Forces lost in the line of duty as well as children of all Medal of Honor Recipients.
Thank you to our generous sPonsors