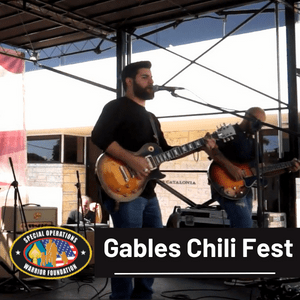 Gables Chili Fest 2022
The Knights of Columbus is hosting their 6th Annual Gables Chili Fest in Coral Gables, FL, benefitting Special Operations Warrior Foundation.
OPEN TO THE PUBLIC
Offering the best chili in town with a southern feel.
Hosting over a dozen chili teams from the local community! But it doesn't end there, there will be a full bar stocked by Lincoln's Beard Brewing Company and Jack Daniels to complete the festival vibes.
TICKET LEVELS:
Spectator tickets available for those wishing to enjoy the cookoff smells and music festival experience.
General Admission: FREE
5 Chili Sampler: $10- early
Complete Chili Sampler $15- early, $20 at the door
For tickets, visit this page.