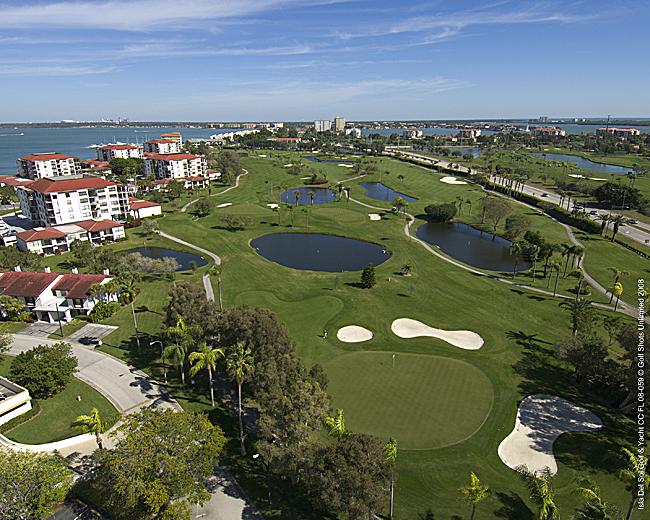 13th Annual Isla Del Sol Charity Golf Tournament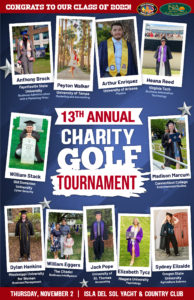 ISLA DEL SOL YACHT & COUNTRY CLUB
SPECIAL OPERATIONS WARRIOR FOUNDATION GOLF TOURNAMENT THURSDAY, NOVEMBER 2, 2023
If you have any questions, you can contact the pro shop or Jesse Javens (runjess1@gmail.com)
Registration:
• Team registration is only done through submission of the registration form delivered to the Isla
del Sol's Controller's office with complete information via email, fax, mail or hand-delivery. Any
missing information could delay registration and result in the team losing its preferred tee time.
Tee Times:
• Due to the high demand for this tournament, your preferred tee time may have limited space
available. First priority will be given to Sponsors of the tournament. All others will be assigned.
on a "first come, first served" basis. It is very important that you specify your 1st and 2nd tee.
time choice.
Payment:
• For Isla del Sol members: For Isla del Sol Members, payments may be charged to their club
account. Please note the club member number to be charged for each player. Alternatively, the
member may pay by personal or business check.
• For Non-Members: For non-members and businesses, payments may be made by company check or credit
card.
Raffle & Mulligans:
• Raffle tickets are $5 each or five (5) for $20. A maximum of two (2) mulligans will be available
for purchase at $10 each. The mulligans are "individual" and are not transferable to another
player. Both raffle and mulligan tickets can be purchased during the check-in process.
Dining:
• Priority seating will be given to Sponsors. Please mark your preference of indoor/outdoor dining
on the entry form (next page), and we will do our best to accommodate.
ISLA DEL SOL YACHT & COUNTRY CLUB
SPECIAL OPERATIONS WARRIOR FOUNDATION GOLF TOURNAMENT THURSDAY, NOVEMBER 2, 2023
This will be the thirteenth annual SOWF Charity Golf Tournament hosted by Isla del Sol Yacht &
Country Club and, again, you have the opportunity to participate, be a sponsor, make a donation or
all of the above. As a result of the generosity of local businesses, our members and our suppliers,
this tournament has raised over $2 million over the last twelve years! We hope to continue the good
work to provide full college grants for the surviving children's college educations and also
provide immediate financial assistance to the families of severely wounded Special Operations
personnel.
PLATINUM SPONSOR ($10,000)
• Two teams in the tournament (8 players)
• Complimentary dinners for tournament players' guests and preferred seating at dinner
• Company banner displayed at the tournament (banner supplied by sponsor)
• Logo to appear on all event printed materials, such as tournament program and advertising
materials
• Hole signage
• Opportunity to provide quality insert for the participant gift bags
• Guaranteed preferred tee time
GOLD SPONSOR ($5,000)
• One team in the tournament (4 players)
• Complimentary dinner for tournament players' guests and preferred seating at dinner
• Hole signage
• Opportunity to provide quality insert for participant gift bags
• Guaranteed preferred tee time
SILVER SPONSOR ($2,500)
• One team in the tournament (4 players)
• Hole signage
• Opportunity to provide quality insert for the participant gift bag
BRONZE SPONSOR ($1,500)
• One team in the tournament (4 players)
• Hole signage
DRINK CART SPONSOR ($1,500)
• Sign on drink cart (sponsor to provide signage)
HOLE SPONSOR ($250)
• Hole signage
• Dinner for two (2) at the SOWF dinner
Email: controller@idsycc.com Fax: 727-867-1213