DAY ONE
DAY TWO
DAY THREE
DAY FOUR
DAY ONE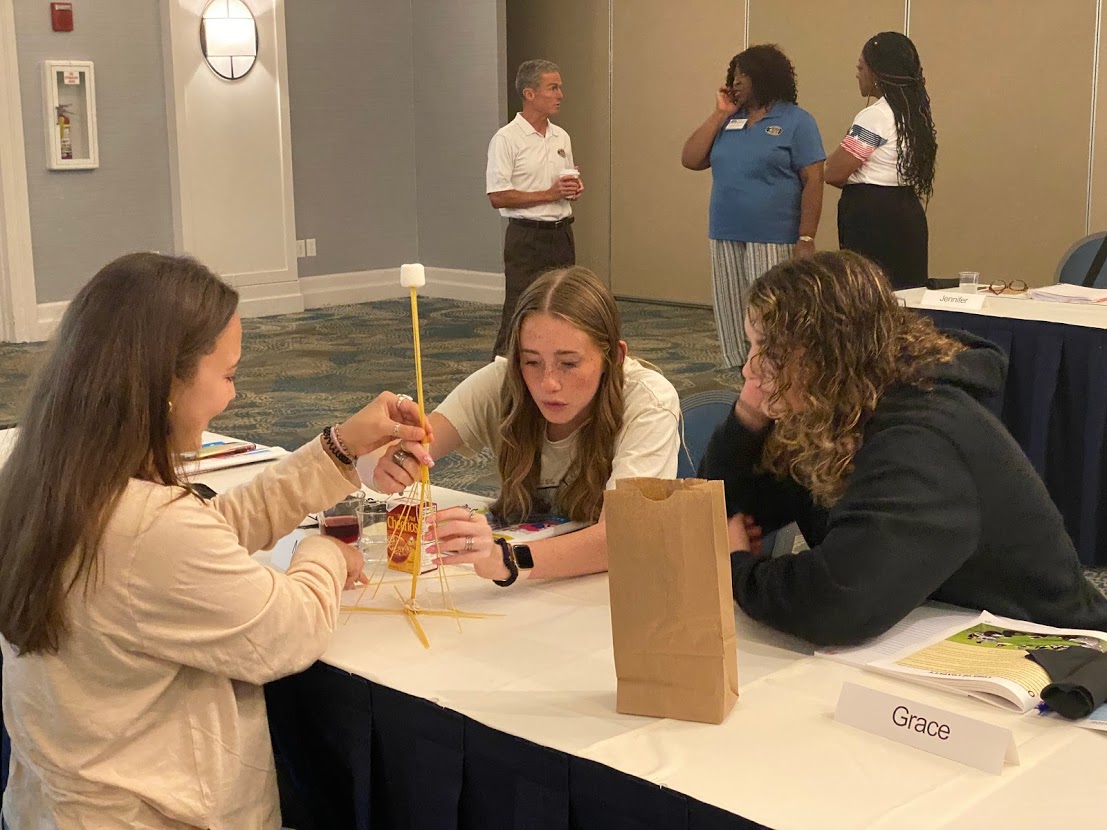 This past June 14 – 17, SOWF welcomed high school students from across the nation to Florida for our annual Education Planning Information Conference, in short: Operation E.P.I.C. 
This year, we were fortunate to gather in person. Typically, the group meets at the University of Tampa however in 2021, 21 high school students and four Mentors (all SOWF graduates), connected at the Sheraton Sand Key Resort on Clearwater Beach. A big thanks to Apogee Engineering for their generous donation of hotel rooms, which allowed our students to experience E.P.I.C. in a beachside setting.
The week kicked off with MG (Ret) Clay Hutmacher, President and CEO of SOWF, who provided an insightful overview to the students. Following his opening remarks, Senior Director of Programs, Edie Rosenthal, had the students play The Marshmallow Game, and while the concept may seem easy, it was more difficult than it looked!
Peter Van Buskirk, founder of "Best College Fit," which is an informative program that encompasses a variety of high school and college-related useful applications, detailing best practices and transitional access to post-secondary educations through healthy, productive, and student-centered solutions to college planning, was the keynote speaker for the week. As a retired College Admissions Officer, he shared important details regarding the college admissions process, specifically focusing on the art of crafting essays, resumes and determining appropriate class load. The core message centered around the process and what practical steps to take to enter the college of their choice, looking ahead also to career paths.
Keni Thomas, a former Army Ranger, who fought in Operation Gothic Serpent in Mogadishu, Somalia, commonly known as "Black Hawk Down, is now a motivational speaker and country music artist. Keni inspired the group by sharing his story, while encouraging each student to pursue their respective dreams and aspirations. He then concluded his segment by playing a few of his songs, including: "Not Me" and "Another Mexico." Keni also brought his personal and PAWfect addition to E.P.I.C., service dog, Key.
To unwind after a day full of interactive learning, the students, mentors, speakers and staff collectively enjoyed an outdoor dinner highlighted by a full view of the beautiful Gulf of Mexico. 
DAY TWO
DAY THREE
DAY FOUR
"I just want to say THANK YOU for this amazing opportunity that you guys gave Yasmin. She just texted me saying so many wonderful things about the program and everyone that works there. I can't describe how grateful I am to see her that happy and you guys were a huge reason for her happiness. So thank you."
"I want to thank you and your team again!! Hannah came away from Tampa with so much enthusiasm, she is so excited about college prep. She's always been college-bound but now she isn't as afraid of the process.I know she feels empowered to pick her college and apply. Knowledge is power! I have heard her talking to her cousin, who is the same age, about their "game plan" next year (volunteering, clubs, college visits)! I'm so excited for her!!"