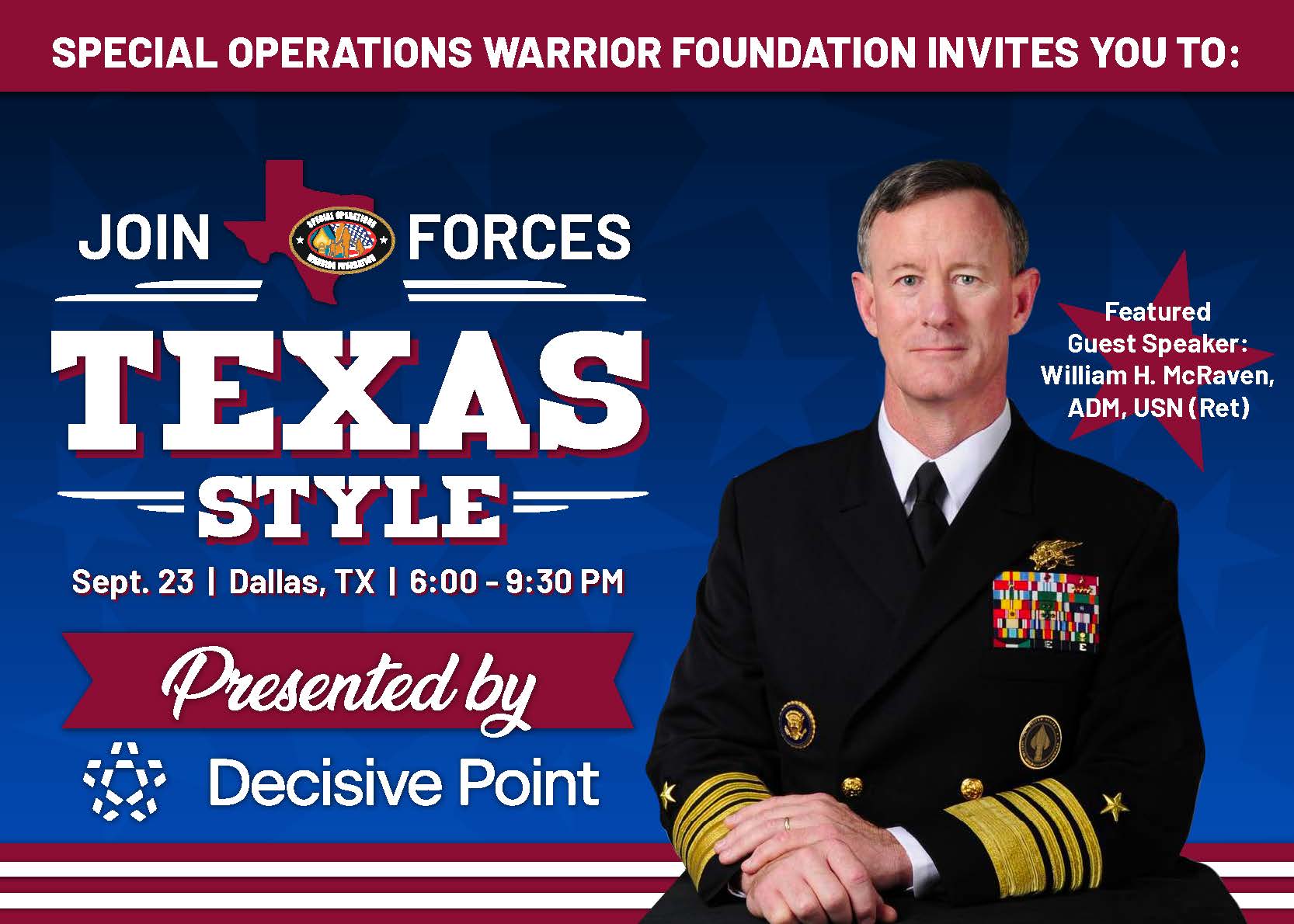 We cordially invite you to join us for our third annual Join Forces: Texas Style major and festive fundraising dinner, to be held on Saturday, September 23 from 6:00 PM – 9:30 PM at the Omni Hotel Dallas. Our special guest speaker that evening will be Admiral William H. McRaven, USN, Retired. All proceeds will benefit Special Operations Warrior Foundation (SOWF) – SOWF provides full educations and additional educational opportunities "cradle to career" (preschool through college), for the surviving children of Special Operations Forces lost in the line of duty as well as children of all Medal of Honor Recipients. Thank you for your contributions and support!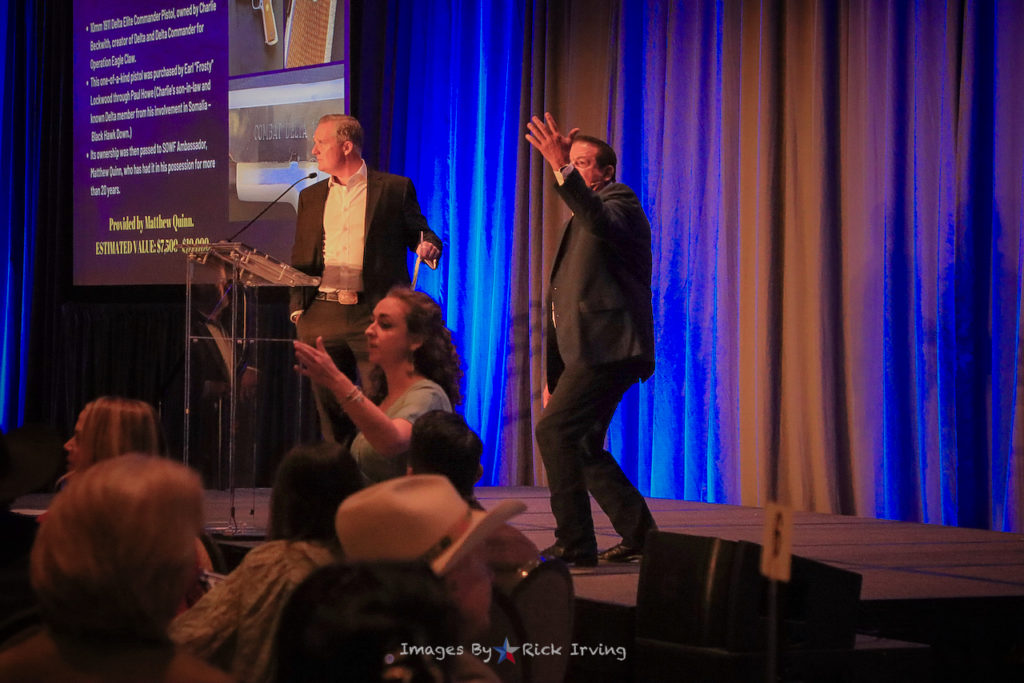 Beginning at 6:00 PM, SOWF, along with Cole Hauser and Forrie Smith will host a reception and silent auction – this year's silent auction theme will be: Musicians with Timeless Music, and feature a variety of signed memorabilia from top-selling artists of assorted genres. At 7:00 PM, our live program and dinner will commence, concluding with a live auction featuring unique, one-of-a-kind experience packages and an interactive guest fundraising opportunity!
Attire — Texas Chic

Women — Stylish Texas outfits
Men — Jeans, stylish boots, cowboy hats (optional)

Host — Lindsay Draper, former sideline reporter for the Dallas Cowboys
SOWF Speaker — MG (Ret) Clay Hutmacher, President & CEO
Guest Speaker — Admiral William H. McRaven, USN, Retired
Student Speaker — Samantha Ponder, SOWF college graduate
If you have any questions about Join Forces: Texas Style, please reach out to Alex Gordon at alexg@specialops.org or call 813-805-9400.
If you would like to become a sponsor of Join Forces: Texas Style, please reach out to Greg von Shottenstein at gregvs@specialops.org.