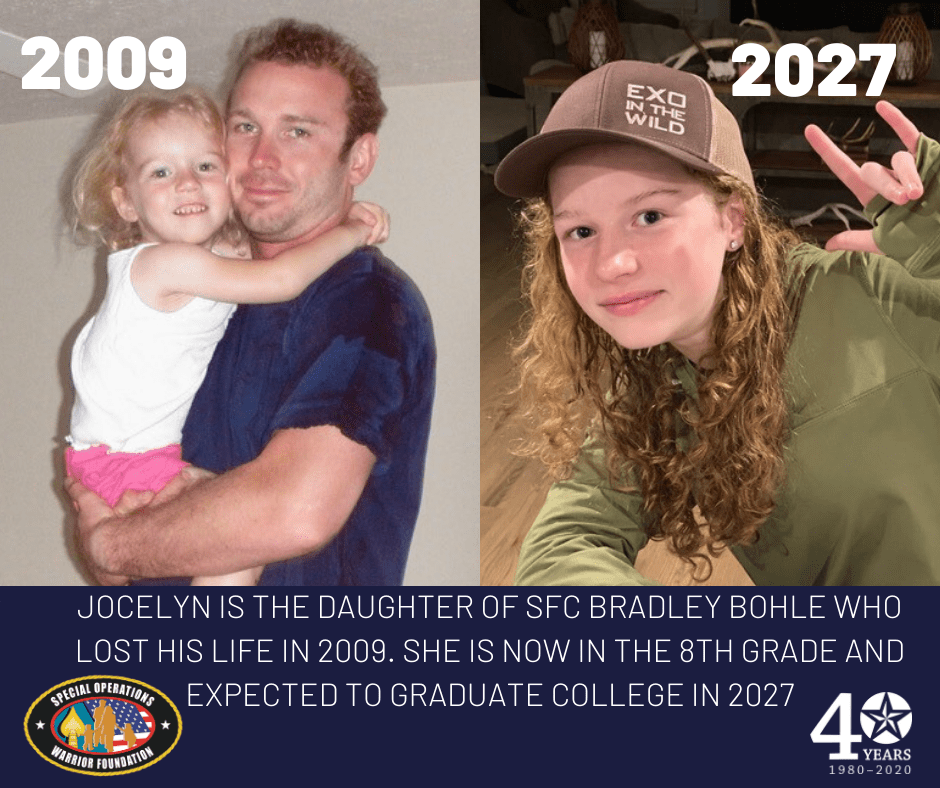 Honor and Sacrifice: SOWF Commemorates Memorial Day 2020
On this important Memorial Day holiday, we remember our brave Warriors who made the ultimate sacrifice in defense of our nation's freedom and security. In 2019 alone, 40 Special Operations Warriors did not return home to their families. These honored heroes left behind 80 children whom Special Operations Warrior Foundation (SOWF) will support from cradle to career.
At SOWF, our number one priority is student success. This year's Memorial Day newsletter recognizes the academic successes of recent and future graduates. One story spotlights a graduate, Samantha, who discusses her experience as an educator, and what it's like to teach her students at a distance. Another story features the value of consistency in a young student's education. We are honored to support all these incredible students and graduates. We will continue supporting more than 880 children who qualify for SOWF academic funding.
Unique to this year's Memorial Day newsletter is the opportunity to write a personal note to our students and graduates. Your words of encouragement and support are always appreciated by SOWF family members, and with your permission we look forward to sharing your messages with our families throughout the summer.
Our mission would not be possible without your trust and support. For these reasons and many more, we thank you, and stand beside you on this Memorial Day to honor the fallen and empower their children for future success.
To read the 2020 Memorial Day newsletter and write/submit a note of encouragement to our students, please click here: Memorial Day Newsletter May 2020 Final
---
Back to News