The following testimonial is from one of the 17 children promised an education on April 24, 1980, when 8 men were tragically lost in the attempt to rescue the American hostages being held in Tehran, Iran. The surviving service members of Operation Eagle Claw mission, made the promise to take care of the children left behind. This promise grew into Special Operations Warrior Foundation.
Doug Mayo is the son of Air Force Staff Sgt Joel Mayo who lost his life
in 1980 during the courageous attempt to rescue hostages in Iran. Doug is a great example of how Special Operations Warrior Foundation makes an Enduring Promise.  Doug first began his post secondary education in 1988, after going to three different schools over the next three years, Doug   decided to defer school to focus on his new marriage and started raising a family.  
Doug made the decision to return to school in 2014 and graduated from Southern New Hampshire University with a bachelor's degree in Nursing in 2017.  Now that Doug is finishing his Masters of Science in Nursing, he will be joining the many healthcare professionals on the frontline during this current health crisis. 
From Doug Mayo:
"The support of the entire SOWF group was fantastic.  When I had questions about the programs, or needed assistance, I was able to reach out and receive answers and support.  With the support of SOWF, I was able to graduate from Southern New Hampshire University with my Bachelor of Science in Nursing with a 3.96 GPA..  Their support also allowed me to come through this program debt free.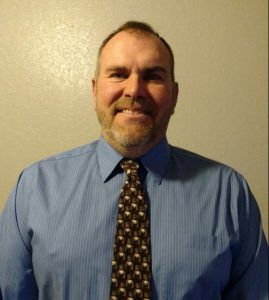 Since Graduating with my BSN, I entered into a Masters of Science in Nursing Program through SNHU and am graduating this year.   I believe that the support of SOWF allowed me to begin this endeavor without previous debt, and things I learned within my BSN have carried over into my MSN.  I am not sure if I would have completed my BSN without the support of Lisa and the group at SOWF. 
Special Operations Warrior Foundation was founded after my father Joel C. Mayo was killed during Operation Eagle Claw in 1980 in Tehran, Iran.  This organization has stepped up to help provide assistance for post secondary education for myself and other children of members of the United States Military who have been killed. This organization strives to aid as many of these students as is possible.  I believe that it is important for organizations such as this to be able to honor the memory of the parent that has been taken from the student, and take away some of the concern for college education.
I would tell potential donors that it is important to remember the fallen heros of the United States Military and honor them by aiding SOWF in helping their children achieve post secondary degrees. With every donation, we can potentially help another family member of a fallen Special Operator achieve their educational and life goals."
---
Back to News